Balance Retreats - Restore and Rejuvenate in Tulum, Mexico
Timezone:Africa/Cairo
February 15th 12:00pm - February 22nd, 2020 12:00pm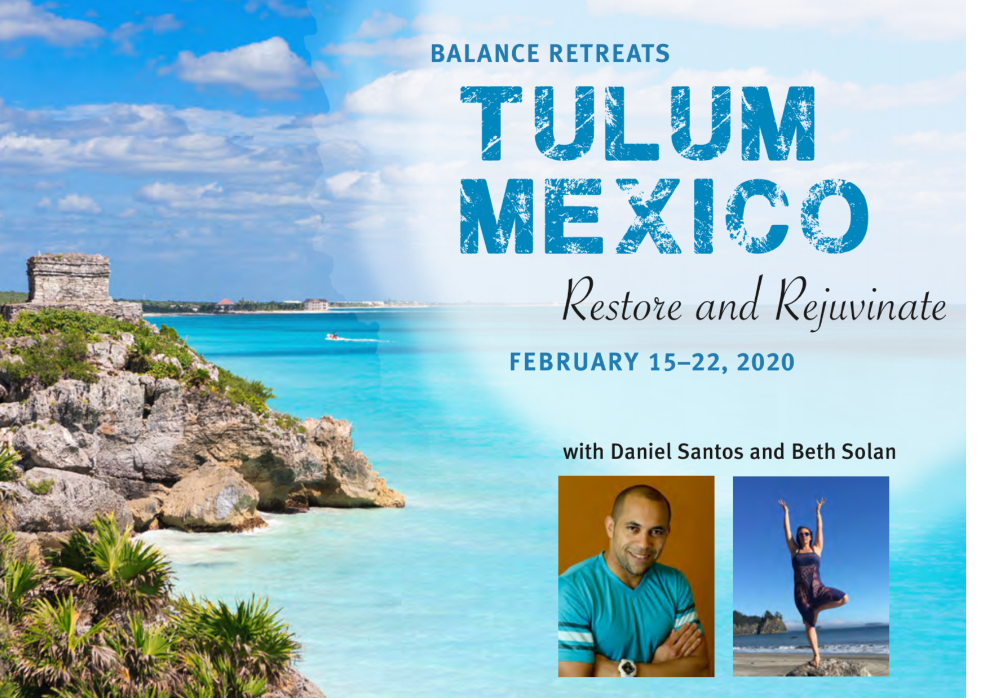 Create balance
through daily practice of dance, yoga, and connection with the natural beauty
and culture of Mexico's Yucatan Peninsula... just beside her jewel of an ocean.
Restore and rejuvenate your mind, body and spirit through the exhilarating classes
of Daniel and the restorative classes of Beth.
This unique offering is a chance to tune into your own inner balance, the delicate balance of nature, and the balance available
to you when connecting with others outside your own native culture.
Package includes:
• Accommodations at Dreams Tulum Resort (Rainforest Alliance Certified)
• Daily Zumba classes and Brazilian Dance Class
• Daily Yoga classes (including practices in Hatha, Vinyasa and Yin traditions)
• Tour to Tulum ruins
• Journaling class
• All meals and drink
• Airport transfer within Mexico
Prices
$2400 based on double occupancy $3000 based on single occupancy
Children 12 and under:
$2200 based on double occupancy $950 based on triple occupancy
$300 non-refundable deposit due by Nov 5, 2019 to reserve your space. Trip total due by Dec 1, 2019