IFTA Global Fitness Weekends
Timezone:America/New_York
September 18th 11:00am - September 20th, 2020 5:00pm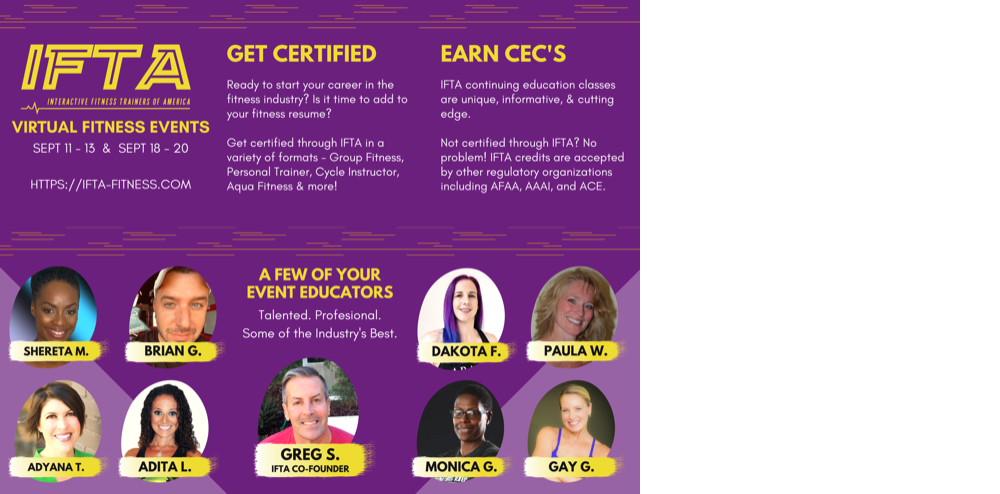 Click Here for Info: IFTA Global Fitness Weekend
Hi Everyone! There's tons of Certifications and CEC workout classes available all through the month of September on the IFTA website: www.ifta-fitness.com See Gay Gasper, Manuel Velazquez, Greg Sims and more Sept 19-20!
CEC's for IFTA, ACE, AFAA, AAAI at great prices. Lot's of Aqua choreography also!
Cgeck it all out on the IFTA Calendar - thank you and we wish you perfect health during this time!